In general, buying things online is so much more convenient. That goes for buying lottery tickets too. No need to leave the house, spend money on gas and wait in line at the lotto shop.
What's more important though is that you are not restricted to your local lottery any longer. All those jackpots and lotteries from faraway countries are now at your disposal online, through our service. You do not have to content yourself with small jackpots. No more waiting until your local jackpot is large enough.
Lotteries like Mega Millions, Powerball, Euromillions, Eurojackpot, and Superenalotto (just to name a few) are much more attractive than the prizes of the average national lottery. Buy tickets online for just one, or multiple lotteries, participate in one draw or multiple draws – it is all possible here. This is a completely legal service – basically, it's a messenger service for lottery tickets.
How does the buying process work for lottery tickets?
We have tried to make the whole process as simple and fast as possible for you. Our platform will guide you through the steps that are necessary to buy your tickets, register a customer account, and finally pay online. If you have any questions, we suggest that you check our FAQ first. The most frequent issues will be solved by reading those comments. And if you still have a problem, you can contact our support team. They will answer your questions within 24 hours.
Check your results the easy way
When you buy a ticket online, it will also be easier to check the results later. Just get back here, log in to your account, and look at your existing tickets. Winning numbers will be highlighted, and the draw results will show right next to your ticket. We will also tell you how much you have won.
You can also find an archive of past draw results here. Many of our players like to check the past results, and then pick the numbers for their next ticket based on past winning numbers.
Buying and paying for your lottery tickets in the most secure way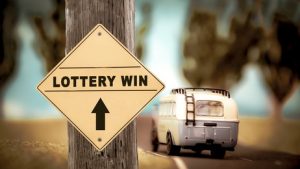 There is no need to worry about the security of your payment details, such as credit card data or bank account numbers. During the payment process, we use the newest and most secure encryption technology. And we offer a number of payment options. The most popular option is to pay by credit card, but you can use Bitcoin, bank transfer (from some countries), and quite a few other options to buy tickets.
Why it makes more sense to buy lottery tickets online