There are plenty of different international games out there and we offer a whole lot of them. That can mean you have a hard time finding the results after the drawing. For some, they want to look in the newspaper, but your local paper may not have the results of the UK Lottery. On the other hand, tv stations may not have those results either, or it could take time to find the right channel that does.
Another option is to look at the official website for the UK Lottery, which may have a live stream of the drawing process. But not all lottery games offer this type of live stream system and even when they do you have to be there right at the right time. So, which way can you use to find the results of the UK Lottery?
Another option is to check YouTube for the latest UK Lottery draw if it's already over. Sometimes people will upload the recording or post the winning numbers in some way.

The easiest method for you to get the winning numbers, however, is to check out our website. Our lottery results page will show you the results and prizes for the UK Lottery as well as every other lottery game that we have available.
How to find out if your online ticket has won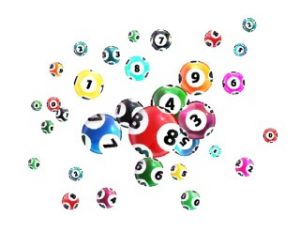 What's even better for you is that you can check your account page if you've already purchased tickets. On your account page, we'll show you the winning numbers for any ticket that you have and compare them to your own ticket. We'll even highlight the numbers that match.
And, if you win less than €2500, you don't have to do anything because the money will already be put directly into your player account as soon as the results are verified. That makes it easier for you to buy more tickets for the next drawing.
UK Lottery results archive
Each of the pages on our website that show you current winning numbers are also going to show you the old UK Lottery results. You'll be able to check previous drawings for old tickets or to figure out the numbers that you want to play the next time around. After all, a lot of people like to check out the old numbers to pick theirs.
My ticket has won, what happens next?
If you have a winning ticket and you're entitled to less than €2500 you don't have to do anything at all. We take care of everything for you and we'll make sure that you get your winnings directly into your account. If you want to use that money you can use it to purchase even more tickets. If you don't, you can withdraw the money as long as you have at least €10 available. That money must be withdrawn with a payment method that has already been used on our site and you may have to verify your identity to comply with federal regulations.
Results of the UK lottery