There are plenty of different international games out there that you can play when it comes to the lottery. And you want to be able to get the results for them as quickly as you can. One way to do that is to look for a newspaper that offers Mon & Wed Lotto Australia winning numbers. But those can be hard to find. Another option is the TV, but those channels can be difficult as well. So what about if you don't want to do a lot of research?
Check out the Mon & Wed Lotto Australia website to see if they offer live drawings. Live drawings for any game can be a lot of fun because they give you a whole lot of instant excitement while you're watching. But not every game offers these types of drawings. You would have to make sure that the Mon & Wed Lotto is one of them that has it available.
Next, you can choose to check out YouTube to see if the results can be found there. You might be surprised at how some people post the results for drawings or even live videos of the drawings for just about any game.

By far the easiest option for you, however, is going to be looking at our website. We offer all of the winning numbers and prize amounts for every game that you can buy on our website. That makes it a whole lot easier for you to get results in one place and as quickly as you want.
How to find out if your online ticket has won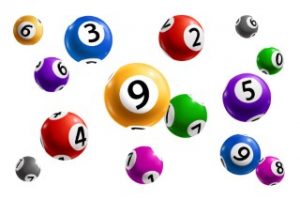 The even better news is that if you've bought a ticket for the Mon & Wed Lotto Australia with us you can go directly to your player account to get the results. You'll find the tickets you've purchased there as well as the winning numbers for any games that you chose to play.
You'll be able to see the numbers you picked that match the numbers that were drawn and any money that you've won that's less than €2500 will be automatically added to your account. What could be easier than that?
Mon & Wed Lotto Australia results archive
Any page on our website that shows the latest Mon & Wed Lotto Australia results will also show you older numbers that you might want to check out. These can help you when it comes to picking out the numbers you want to play next time you buy a ticket.
My ticket has won, what happens next?
If you've won on your ticket you just need to take a look at how much you're entitled to. If it's less than €2500 we'll take care of getting it confirmed and in your account as soon as possible. Then, if you have at least €10 in your account, you can withdraw it to any payment method that you've used previously with your account. You just need to take care of a few documents that will let our payment processor know who you are and that you are entitled to the money. If you have less than €10 or you choose to leave the money in your account you can use it to buy more tickets.
All Mon & Wed Lotto Australia results