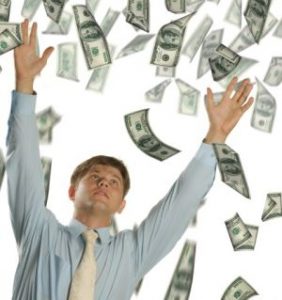 The Mega Millions lottery is renowned for its colossal jackpot, which often garners significant attention. However, the allure of Mega Millions extends beyond the grand prize, offering a range of substantial Mega Millions smaller prizes. While the odds of hitting the ultimate jackpot are quite challenging, the secondary prizes in the Mega Millions game present viable and exciting opportunities for players to win substantial amounts.
Mega Millions includes various prize tiers, with rewards for matching different combinations of numbers. Aside from the jackpot, there are prizes for matching fewer numbers, ranging from matching just the Mega Ball to several numbers without the Mega Ball. These secondary prizes, although not as grand as the jackpot, are still significant and can range from $1 million to $2, depending on the matched numbers.
For instance, matching the five white balls without the Mega Ball can secure a prize of $1 million. Even if a player doesn't hit the jackpot, landing one of these smaller yet substantial prizes could be a life-changing win. This aspect of the Mega Millions game adds an extra layer of excitement and potential for participants. It's not merely about the grand prize but also about the thrill and possibility of securing these significant secondary prizes.
When playing Mega Millions through platforms like OnlineLotto365.com, the chances to secure these substantial wins become readily accessible. Online platforms often offer convenient and secure ways to participate in such games, expanding the possibilities for players worldwide to engage with Mega Millions at their convenience.
Mega Millions Smaller Prizes: Odds and Prizes Breakdown
Jackpot Prize (5 matching numbers + Mega Ball): The coveted jackpot win holds odds of 1 in 302,575,350.
Second Prize ($1,000,000 – 5 matching numbers): Offering an attainable chance with odds at 1 in 12,607,306.
Third Prize ($10,000 – 4 matching numbers + Mega Ball): A noteworthy prize tier with odds at 1 in 931,001.
Fourth Prize ($500 – 4 matching numbers): A compelling opportunity with odds at 1 in 38,792.
Fifth Prize ($200 – 3 matching numbers + Mega Ball): Offering a feasible chance with odds at 1 in 14,547.
Sixth Prize ($10 – 3 matching numbers): A fair chance with odds at 1 in 606.
Seventh Prize ($10 – 2 matching numbers + Mega Ball): A promising opportunity with odds at 1 in 693.
Eighth Prize ($4 – 1 matching number + Mega Ball): A reasonable chance with odds at 1 in 89.
Ninth Prize ($2 – Just the Mega Ball): Offering an accessible opportunity with odds at 1 in 37.
The Mega Millions draw entails players selecting six numbers from two separate pools, granting opportunities for multiple prize tiers. Should there be no jackpot winner, the prize accumulates, growing in anticipation of the next draw, escalating the prospect of a monumental win.
Unlocking the Power of Megaplier
In mega millions smaller prizes, players have the added advantage of Megaplier. Megaplier intensifies non-jackpot prizes by 2, 3, 4, or 5 times, maximizing potential winnings. The odds associated with each Megaplier number offer a heightened prospect of multiplying smaller prizes.
Mega Millions Smaller Prizes: The OnlineLotto365.com Advantage
As the horizon of mega millions smaller prizes possibilities expands, OnlineLotto365.com stands as a trusted online lottery agent, ensuring an inclusive and seamless lottery gaming experience.
Our committed customer care strives to connect with players through personalized assistance via calls and emails, bridging the gap between individuals and their potential winnings.