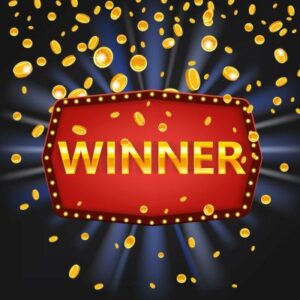 In the realm of lotteries, Ireland boasts a vibrant history steeped in the tradition of games of chance. The National Lottery of Ireland offers not just a chance at winning but also actively supporting numerous causes, contributing significantly to various social and community projects across the country. The lottery has been an integral part of Irish culture, creating excitement and anticipation in the pursuit of life-changing prizes.
Building on this legacy of creating opportunities and fulfilling dreams, the National Lottery is poised to unveil its latest addition – a game that promises to revolutionize the world of lotteries. Introducing EuroDreams, a pioneering new lotto game set to redefine the concept of winning substantial prizes.
EuroDreams emerges as a groundbreaking venture, stepping into the spotlight 20 years after the initial launch of EuroMillions in Ireland. This innovative game introduces a top prize of €7.2 million, distributed in monthly tax-free installments of €20,000 extended over a remarkable 30-year period.
With the countdown to the inaugural draw underway, tickets for EuroDreams will be available through typical National Lottery retail agents and the National Lottery App, ensuring a seamless entry into this transformative lottery experience.
Draws are set to take place in Paris, France, adding an element of international flair to the anticipation and thrill of the game.
New Lotto Game: Marking the Debut
The eagerly anticipated first draw of the new lotto game EuroDreams is scheduled for Monday, 6th November, signifying a new era of lottery excitement and aspirational winnings. In a collaborative venture with seven other European countries, EuroDreams will conduct draws twice a week, every Monday and Thursday.
Game Mechanics and Reward Structure
The gameplay of EuroDreams revolves around the selection of six main numbers from 1-40 and an additional "Dream" number from 1-5, allowing players to create their unique combination. Priced at an affordable €2.50 per line, participation is accessible to all lottery enthusiasts.
The game's multi-tiered reward structure offers various levels of winnings:
Match 6 + 1: Securing the grand prize of €20,000 per month for 30 years (€7.2 Million) with odds of approximately 1 in 19,191,900.
Match 6: Rewards winners with €2,000 per month for 5 years (€120,000) with odds of around 1 in 4,797,975.
Further prize tiers offer enticing cash rewards for matches of 5, 4, 3, and 2 numbers, catering to the diverse aspirations and expectations of potential winners.
New Lotto Game Aspirations Unveiled
In anticipation of the new lotto game launch, the National Lottery conducted extensive research that uncovered the aspirations of potential winners. A notable 39% expressed a desire to adopt a part-time globetrotting lifestyle should they secure the top prize of €20,000 a month for 30 years.
Additionally, 15% revealed a preference for outsourcing their house cleaning responsibilities, choosing the convenience of professional cleaning services.
Seize the Opportunity: Act Today
For an exclusive chance to win big, the National Lottery invites all avid players to embrace the world of EuroDreams. To stay updated and make secure Euromillions ticket purchases, visit OnlineLotto365.com. Take advantage of our user-friendly online platform to acquire EuroMillions tickets.