Astonishingly, millions in prize money go unclaimed annually. Lottery tickets holding unclaimed fortunes often await their rightful owners. Yet mysteries abound within mega millions unclaimed prizes that linger as a treasure trove awaiting discovery. Interestingly, the accessibility provided by platforms like OnlineLotto365.com offers an advantage to international players eager to participate in Mega Millions.
This online platform extends the opportunity for players outside the typical participating regions to engage in the game, broadening the horizons for potential winners worldwide. Moreover, in the event of a win, the customer care service provided by OnlineLotto365.com serves as a safety net, reaching out to players, and ensuring that they don't miss out on claiming their winnings due to oversights or any unforeseen circumstances.
Dig into your memory and explore whether forgotten tickets could hold the key to unclaimed wealth.
A Closer Look at The Unclaimed Wealth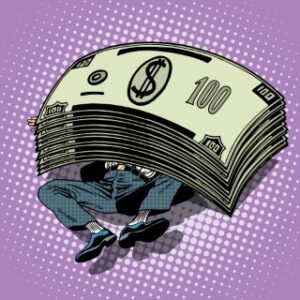 Winning tickets in Mega Millions must be claimed in the state where they were purchased, and the period to claim winnings varies across states. When a jackpot prize goes unclaimed within the stipulated timeframe, the contributed funds return to the participating states.
Each state utilizes unclaimed lottery prizes for diverse purposes, often benefitting local initiatives or programs. Recently, in Ames, a Mega Millions ticket purchased at The Filling Station and Gateway Express could bestow $1 million.
Regrettably, the prize remained unclaimed, leading the unclaimed wealth back to the lottery pool. The winning numbers, a step away from transforming someone's life (6-17-46-59-68), were missing only the Mega Ball (2).
Delving into the Reasons Behind Mega Millions Unclaimed Prizes
A spectrum of circumstances leads to these unclaimed fortunes, encapsulating various scenarios and human experiences:
Factors Contributing to Mega Millions Unclaimed Prizes:
Unawareness of Winning: The absence of awareness that a ticket holds a winning combination is common. Misplaced tickets or simply forgetting to check numbers often lead to missed opportunities.
Ticket Loss or Damage: The diminutive size of lottery tickets renders them prone to misplacement or damage, leading to the loss of potential jackpots.
Missed Deadlines and Fear of Publicity: Some winners miss the claim deadline, while others avoid claiming prizes to escape media attention or potential challenges associated with sudden wealth.
Taxation and Legal Issues: Concerns regarding taxes or outstanding legal matters can deter winners from claiming their prizes.
Personal Circumstances and Trust Issues: Personal issues or trust concerns can influence the decision to delay claiming a prize.
Identification Challenges: Lack of essential identification can hinder the claiming process.
Seize the Opportunity with OnlineLotto365.com
For avid lottery enthusiasts seeking the thrill of the EuroMillions, a global stage for wealth and chance, onlinelotto.com stands as a reliable and trusted online lottery agent. Our team's dedication ensures personalized assistance through calls and emails, reaching out to connect you with your potential winnings.
At OnlineLotto365.com, the risk of missing out on claiming your well-deserved prize is mitigated. We strive to bridge the gap between you and your fortunes. Even if a winning ticket is misplaced, our customer care team is committed to ensuring you never miss the opportunity to claim what is rightfully yours.