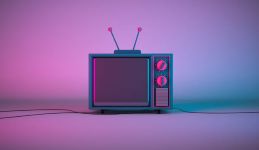 As the clock approaches 8 pm (GMT) on Tuesdays and Fridays, the EuroMillions draw becomes a focal point of anticipation and excitement. It's not just televised; it's also streamed on YouTube by select service providers. This digital adaptation broadens accessibility, reflecting the EuroMillions' commitment to engaging a digital-savvy audience. Viewers from participating countries can watch on various TV stations, enhancing the EuroMillions' widespread appeal.
The Grand Stage: Boulogne Billancourt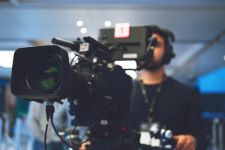 In Boulogne Billancourt, France, the EuroMillions draws unfold against a canvas of stars and dreams. The National Lottery headquarters becomes a theater where numbers step into the spotlight, carrying hopes and aspirations. But the question persists, "Is the EuroMillions on TV?" The answer lies in the captivating broadcasts that span the European continent.
Unveiling the Stars: The Broadcast Schedule of EuroMillions
Moving across Europe, Ireland paints its night sky with intrigue as RTE One unveils the EuroMillions results from 21:00 GMT, turning numbers into a success story.
Luxembourg, a grand duchy with grand dreams, embraces the event through Télé Lëtzebuerg RTL Lux. With draws at 22:05 CET and 00:15 CET, Luxembourg ensures that the anticipation lingers even after the draw.
Portugal and EuroMillions on TV: The Journey with TVI
Portugal joins the journey with TVI, starting from 21:00 CET, as the nation dreams alongside its European companions. Spain adds its flair to the spectacle, with TVE2 broadcasting at 22:00 CET.
Switzerland, nestled in the heart of the continent, tunes in to RTS Deux at 22:45 CET, adding a touch of enigma to the event.
Beyond Borders: The Digital Connection and EuroMillions
Across the English Channel, the United Kingdom, known for tradition and innovation, brings its twist to the question "Is the EuroMillions on TV?" In a digital leap, the UK offers online broadcasts, connecting people to the EuroMillions results. At 22:30 GMT, screens across the nation light up, infusing living rooms with the promise of a different tomorrow.
The Uniting Thread: A Shared Moment with EuroMillions on TV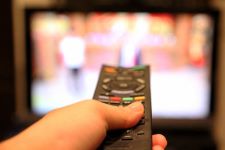 The EuroMillions draw at 8 pm on Tuesdays and Fridays goes beyond the question of whether it's on TV. It's a journey that crosses borders, driven by hope and fascination with numbers. It's not just about results; it's about sharing in a collective adventure of dreams and aspirations.
Join the Excitement and Stay Updated with Us
Before you go, don't forget to join the excitement. Play and stay updated with the the EuroMillions results on our website. Catch the EuroMillions draw on TV and YouTube .Your chance to dream big is just a click away!