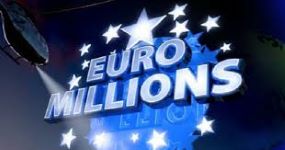 How to play Euro Lottery? It's a question that holds the key to a world of excitement, anticipation, and dreams. In just two minutes, you can step into the realm of the vast Euro Lottery, becoming a contender in the electrifying EuroMillions Draw.
Exploring the Allure of EuroMillions: How to Play for Jackpots
At the heart of Euro Lottery lies an enticing promise: a minimum guaranteed jackpot of €17 million, which can grow exponentially to an impressive €240 million through rollovers. This is a game where fortunes take shape, and the road to riches starts with a simple entry.
Understanding EuroMillions Mechanics: How to Play and Choose Numbers
When contemplating how to play Euro Lottery, understand that on a single Playslip, you can engage with a minimum of one Panel and a maximum of the number of Panels featured on the Playslip. Each Play involves the manual selection of five main numbers from 1 to 50 within the Select Five Section, accompanied by two Lucky Stars ranging from 1 to 12 in the Select Two Section.
With games taking place twice a week, on Tuesdays and Fridays,  even if you're not in a participating country, you can purchase EuroMillions tickets online through our website. No geographical boundaries to limit your dreams. Join the adventure, and test your luck today!
Selecting Your Approach: How to Play EuroMillions Smartly
The path to playing the Euro Lottery offers multiple avenues. You can meticulously select your numbers, or opt for the 'Lucky Dip' approach, generating random numbers that might just hold the key to your dreams. Your next decision lies in the number of lines you wish to play, each line being an individual entry into the draw.
Online, you can purchase up to seven lines per ticket, while a physical lottery retailer permits five lines per ticket.
Strategic EuroMillions Play: How to Choose Draws and Durations
Deciding how to play Euro Lottery also involves strategizing your draws and durations. Choose between entering the next Tuesday's draw, the following Friday's draw, or both, immersing yourself in the rhythm of the Euro Lottery game. Furthermore, you have the flexibility to play for two, three, or four weeks in advance, with a maximum of eight consecutive draws if you opt for 'both draws' over four weeks.
EuroMillions Pricing and Convenience: How to Play Affordably
Understanding how to play Euro Lottery includes knowing the costs involved. Each line of numbers entered into a single Euro Lottery draw comes at a price. If you're eager to multiply your chances or play for multiple draws, the cost increases proportionally. This investment, however, unlocks a world of possibilities.
Playing EuroMillions Safely: Securely Manage Your Tickets
One of the advantages of modernity is the digital realm. Playing Euro Lottery online means your tickets are safely stored in your account. Bid farewell to the fear of losing or damaging your ticket. Any prizes you win are yours without the anxiety of misplacing that crucial slip.
The Thrill of EuroMillions Results: How to Play and Check
But the story doesn't end with the play. To play Euro Lottery also involves checking the results. Unlike the joyous fanfare of some lotteries, Euro Lottery keeps its cards close. However, after each draw, you can promptly explore what unfolded with us as we analyze the numbers that danced across the TV screen and update them every Tuesday and Friday drawings.
Time Limits and Prizes in EuroMillions
Remember that time waits for no one. Prizes await collection within 180 days from the draw date. If fortune has smiled upon you, don't let the clock steal your treasure. Act before the ticket's expiration date.
Advancing for EuroMillions Prizes: How to Play for More
Advance Play offers a way to prolong your Euro Lottery journey. By playing for 2, 4, 6, or 8 draws in advance with a single ticket, you multiply your chances. The cost? The sum of the chosen panels is multiplied by the number of draws, and you're set to embrace potential victories.
EuroMillions Prizes: How to Play and Win in Every Category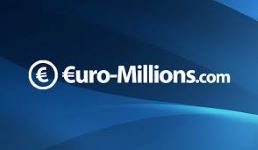 In your quest to decode how to play Euro Lottery, remember that every move has a reward. "Match 5 and 2 Lucky Stars" sits at the zenith of prize categories, while "Match 2" constitutes the lowest category. Each step holds potential, and every combination is a step closer to changing your life's story.
Get Your Tickets Online and Play Euro Lottery Now!